CREATIVE DIRECTOR : WRITER : PRODUCER
I look after the content and vision of We the Curious - a cultural venue dedicated to removing boundaries between science and culture.
This happily draws on all the things I've done on my zigzag path that brought me here....
I was freelance in TV for 15 years, screenwriting, script editing, producing live arts broadcasts for TV and global cinema, and directing images and voices. Quite often, all of this happened at once.
I've also lectured on antimatter as the UK Particle Physics Outreach Officer, been Director of Impossible Projects for Lottolab Studio, the world's first public perception laboratory, and I've performed sketch and stand up comedy.
I originally dreamt of being an astronaut but meantime, connecting the dots between ideas in science and the arts is the thing that makes work feel like life rather than just a job.
1st class Physics BSc, Science Communication MSc
Member of the Institute of Physics
Fellow of the Royal Society of Arts, FRSA
Trustee of the Paraorchestra
Chair of MAYK
BAFTA nomination, Best Writer, Children
The Charlie and Lola Autumn Special that I wrote and voice directed won a BAFTA for Best Animated Special.
- Series Producer, BBC Young Dancer.
- Comedy and drama script development, including an original sitcom for the BBC.
- Director of Impossible Projects for Lottolab, the world's first public perception research lab.
- Produced live cinema relays to over 40 countries around the world for the Royal Opera House
- Directed and produced short films for the Royal Opera House cinema, and a series of short films about sports engineering for the Royal Institution web channel.
- Produced over 50 hours of programming for live and pre-recorded broadcasts of the BBC Proms.
- Script Editor - My Mad Fat Diary Series 2, an award winning Tiger Aspect and Drama Republic production for E4.
- Written and script edited nearly 100 episodes of children's animation series from Pingu to Charlie and Lola.
- Voice director for animation - Moshi Monsters:The Movie, series 2 and 3 of Charlie and Lola and series 1 of Tickety Toc
- UK Particle Physics Outreach Officer, Particle Physics and Astronomy Research Council, (now STFC)
- Researcher, Parallel Universes, BBC Horizon
- Explainer, London Science Museum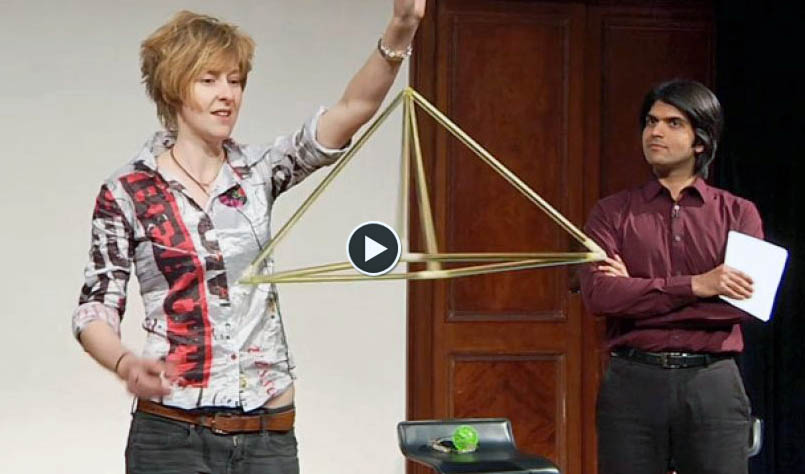 Contact
If you would like to get in touch, please do - always interested to chat about project ideas, collaborations and anything else.